Hungary
From GAMEO
1956 Article
Hungary, originally an independent kingdom (after A.D. 1000) outside the Holy Roman Empire, with the Danube River crossing the great plains, which are surrounded by the densely wooded Carpathian Mountains. In 1526 the last Hungarian king fell in a battle against the Turks and the kingdom was now inherited by the Hapsburgs; however, it was not until 1700 that the Turks were driven out completely. From then on Hungary was ruled by the government in Vienna, more or less in an absolutist fashion. After 1867 Hungary again had its own government, and the Hapsburg territory was then named Austria-Hungary. In 1918 this kingdom broke up into the following parts: Republic of Hungary (capital Budapest); Slovakia (capital Bratislava, formerly Pressburg), as a part of the Czechoslovakian Republic; Transylvania (capital Cluj, formerly Klausenburg), as part of Rumania; and Croatia, Slavonia, and the Bata, as part of Yugoslavia.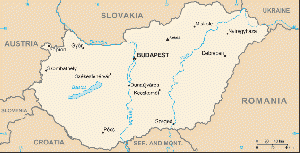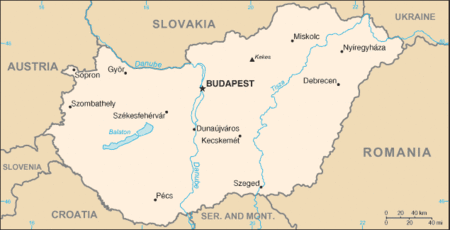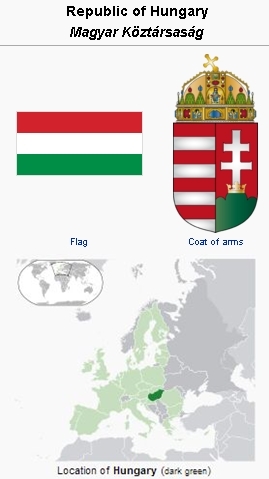 During the Reformation era the manorial lords (called magnates) turned to a very large extent to the Calvinist or Reformed faith. They were quite independent of the Viennese court, and it was not until the 18th century that this court could attempt greater centralization of the empire. A parliament existed in Budapest since the Middle Ages, mainly as an aristocratic assembly. An elected Palatine functioned as viceroy and representative of the Hapsburgs in Hungary and as a representative of the aristocracy in Vienna.
Anabaptists (Hutterites) lived in only three districts (comitates) of Western Hungary, now Slovakia, after 1546 (see Slovakia), and here enjoyed a relative internal peace under the magnates (externally the numerous Turkish Wars brought much hardship). It was only in the 18th century, under Maria Theresa (1740-1780) that enforced conversion by Jesuits was carried out (see Habaner). In Transylvania (inhabited by Rumanians, Magyars, and colonial Germans, called Saxons) the Brethren had only one large settlement near Alvinc (1621-1767). It, too, had to be abandoned when systematic persecution set in the 18th century, and thus the great trek began into Walachia and Russia. (See Alvinc, Ehrenpreis, Habaner, Jesuits, Sobotiste, Transylvania, Velke Levary, also Hapsburg.) -- RF
1990 Update
Hungary has since World War II been a socialist republic, but the religious life of its people has been conditioned by a turbulent history that antedates the establishment of communist rule by many centuries. The gradual reforms of its economic life, which followed the restrictions imposed after the dramatic uprising of 1956, were not until the 1970s matched by moves to normalize relations between the state and the large religious communities, especially the Catholic church. Mennonite involvement has centered chiefly on the small Protestant groups in the free-church tradition, particularly the Nazarene movement. Mennonite Central Committee since 1979 has sponsored several young North Americans for studies (history, music, theology) and fraternal relations to specific communities of faith. -- NGS
Bibliography
Beeson, Trevor. "Discretion and Valour: Religious Conditions in Russia and Eastern Europe." 2nd edition. London and Philadelphia: Fount Paperbaeks, and Fortress Press, 1982: 256-287.
Author(s)
Robert Friedmann
N. Gerald Shenk
Date Published
1990
Cite This Article
MLA style
Friedmann, Robert and N. Gerald Shenk. "Hungary." Global Anabaptist Mennonite Encyclopedia Online. 1990. Web. 19 Jul 2018. http://gameo.org/index.php?title=Hungary&oldid=88127.
APA style
Friedmann, Robert and N. Gerald Shenk. (1990). Hungary. Global Anabaptist Mennonite Encyclopedia Online. Retrieved 19 July 2018, from http://gameo.org/index.php?title=Hungary&oldid=88127.
---

Adapted by permission of Herald Press, Harrisonburg, Virginia, from Mennonite Encyclopedia, Vol. 2, pp. 843-844; vol. 5, p. 404. All rights reserved.

©1996-2018 by the Global Anabaptist Mennonite Encyclopedia Online. All rights reserved.